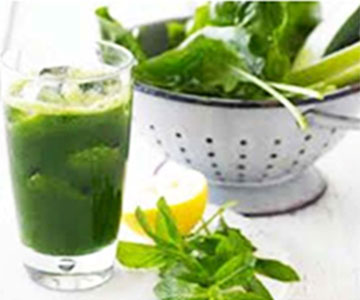 Ingredients:
1 bunch fresh spinach.
3 – 4 sprigs fresh mint leaves.
1 tsp. lemon juice.
Salt to taste.
Pepper to taste.
Method:
Wash spinach and mint leaves well.
Put in a blender.
Add all other ingredients.
Add 300 ml. chilled water.
Blend till very smooth and frothy.
Chill very well.
Serve chilled and frothy and fresh.