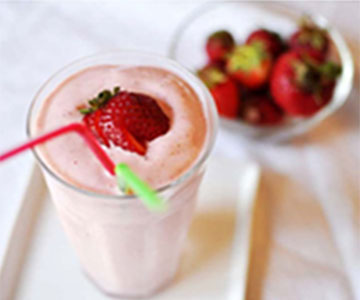 Ingredients:
Unflavoured Soy Milk – 200ml.
Strawberries – 5 – 6 in no.
Sugar free – according to sweetness.
Method:
Crush strawberries in a mixer coarsely.
Dissolve Sugar free in 25ml soy milk.
Add Crushed strawberry, sweetened soy milk to the remaining soy milk & mix well.
Refrigerate for 15 – 20mins & serve chilled.