Excess deposition of fat in Hip, also known as buttocks, butts, or simply posterior or rear, is very common in women & leads to a Pear Shaped Body. By eliminating hip fat, you will also slim down your butt & thigh fat by default.
Did you recently search the net to find "how to reduce hip fat?"
Well, loads of people did the same. They too found that no matter what they ate, it directly found its way from their lips to their hips. Yes, you my reader – might doubt their sanity with this statement. But next time you think so, take a measurement tape to their hip. Measure it twice in a span of a month and you'll know; it's a fact. These people store their excessive energy aka Fat at their hips.
If your waist to hip ratio is such that it gives you a Pear Shaped Body and, if you too dream about how to reduce hip fat in a week, it's stretching the imagination a bit. We all are prone to fattening especially; with age and the ratio varies depending upon the gender too. This difference is directly correlated to the hormones particular to the gender.
Though research shows that this kind of fat is beneficial for women, due to the birthing cycle, on the other hand it is also a common cause leading to cellulite. Cellulite is found in both sexes. This looks really bad as it shows on the skin and even skinny people complain about it.
The diet plans that you adopt or exercises that so to say help reduce hip fat fast may not be up to your bodily needs. They may target specific areas, but when you endorse these plans you need to understand clearly, that these methods are good only to a certain limit and give results to a certain level.
The hips take a lot of work to shed its extra pounds. Exercises to reduce hip fats, target the muscles rather than the fat and even the diets that come under the label of how to burn hip fat fast while eating, asks for more than the regular discipline to show even basic changes.
U-Lipo Hip Tuck is an all round solution along with Healthy eating & Increased Activity levels. You can lose weight or inches naturally; quickly and safely through this process. It is the exactly what your body needs to lose the stubborn fat. The exercises and diets are good to keep up your health. These complimented with Lipolysis for Hip will show all the difference you have been struggling to achieve. This entire process is non invasive, allowing you to show more results once taken under the wings of expert Doctors and Nutritionist. To Know more about how hip and thigh fat reduction works without surgery click here.
U-Lipo Hip Tuck results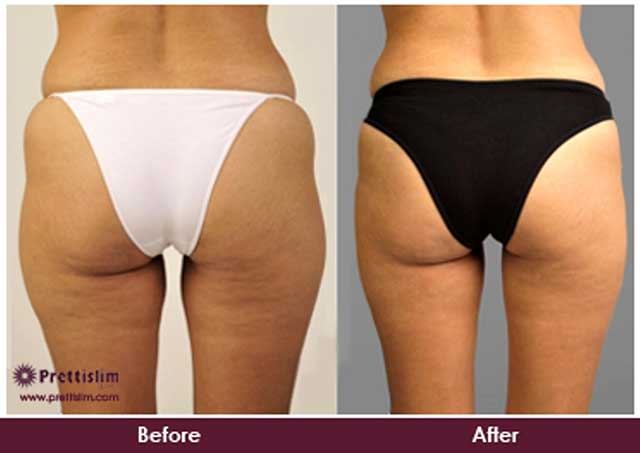 ---
Disclaimer:* Results may vary from person to person depending upon age, sex, basal metabolic rate, medical history, family history, lifestyle and physical activity.