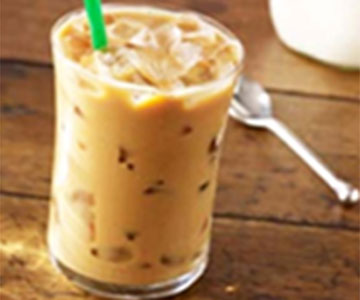 Ingredients:
Unflavoured Soy Milk – 200ml.
Coffee powder – ½ – 1 tsp as per taste.
Sugar free – according to sweetness.
Method:
Dissolve Sugar free in 25ml soy milk.
Pour in a shaker; add the remaining soy milk & coffee powder.
Refrigerate it for 15 – 20 mins & shake well before serving to get a frothy coffee.