Tummy obesity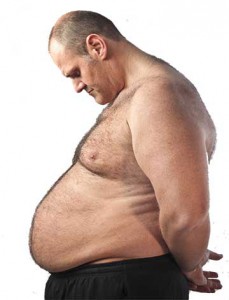 How many times people have named your belly; it usually reflects upon our food preferences, calling it a – beer belly, pot belly, the happy tummy, or simply clinically termed as Central Obesity. Ere, of all the happy turns we give to an unhappy condition, it is better to strike against excessive abdominal fat. The fat around tummy or abdomen area builds up, such that initially it affects your looks going to the extent of negatively impacting your overall health.
Visceral and tummy fat and waist circumference show a strong association with type 2 diabetes. Indeed, belly fat is a key indicator of "metabolic syndrome," or commonly thought of as issues caused due to Slow Metabolism. The brunt of excessive fat is more often felt through heart disorders. Apart from various other health hazards, Abdominal obesity leads to a Strong Negative body image. The way we feel about our body, directly affects the impression we create when interacting with others. A positive body image boosts our confidence, and positively impacts our psyche.
The truth about belly fat or tummy fat
Too much belly fat can affect your health in a way that fats in other areas don't. Some of your fat is right under your skin though that's not the only area. Other areas in the body that store fat are: heart, lungs, liver, and other equally vital organs. This is termed as Visceral Fat. Due to this, you may be more likely to get high blood pressure, Type 2 Diabetes, Heart Diseases, Dementia, and certain cancers, including Breast Cancer and Colon Cancer. The fat cells are active, spawning "lots of nasty substances". With too much weight gain, your body starts to store your fat in unusual places.
The slow metabolism causes continuous fat accumulation. This process first deposits the fat in the regular areas. After a period of time these areas saturate. But our body continues, to need more space to accumulate the incoming excessive energy. This then deposited and stored within and around vital organs. The most fat affected area being the heart.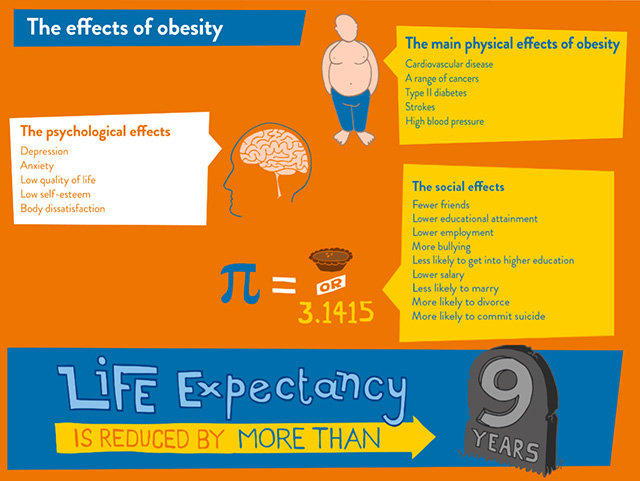 Quick indicators to measure belly fat
There are various ways of measuring abdominal obesity including:
Absolute waist circumference
Waist–hip ratio (the circumference of the waist divided by that of the hips)
Body Composition Analysis (BCA)
Body Mass Index (BMI)
Index of Central Obesity
Sagittal Abdominal Diameter
These are quick indicators that will clearly indicate how far you have to go or how successful you have been in achieving your slimming goals.
How to reduce belly fat- the non surgical way?
There is a common misconception that spot fat tummy exercise (that is, exercising a specific muscle or location of the body) most effectively burns fat at the desired location, but this is not the case.   Exercises to lose fat tummy such as Sit-ups, crunches and other stomach exercises are useful in building the abdominal muscles, but they have little effect, if any, on the adipose tissue located there.
Many of you must have tried different weight loss diets to lose weight.  But, How to lose weight from your belly would need more comprehensive approach, than just following a random diet plan.
Many clients have reported the use of Fat burning foods to reduce belly fat, but there is no scientific evidence, to correlate the use of Fat burning Foods & Weight loss.
Weight loss tips, given by friends & families, also work to a limited extent. Such tips for weight loss should only be followed under medical/ dietary guidance.
If you have questions like, How to lose Belly fat, How to reduce tummy fat & How to lose weight by a Safe, effective, established, convenient method without surgery then Prettislim Non surgical U-Lipo Tummy Tuck is recommended for you.  To know more on how does U-Lipo Tummy Tuckworks, Click Here.
Results of u-lipo tummy tuck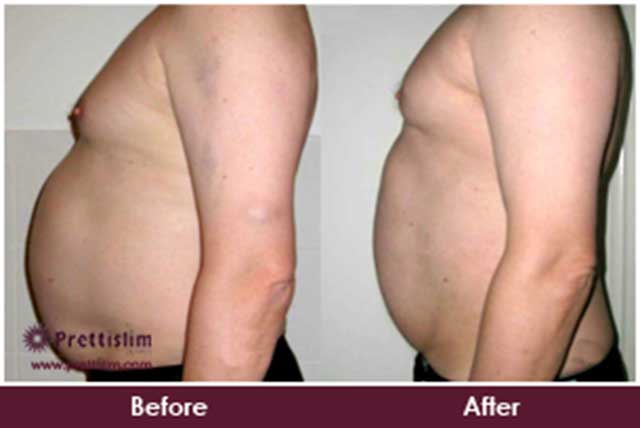 ---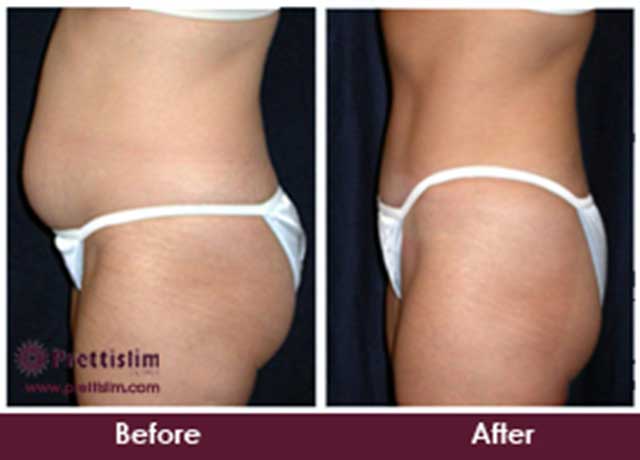 ---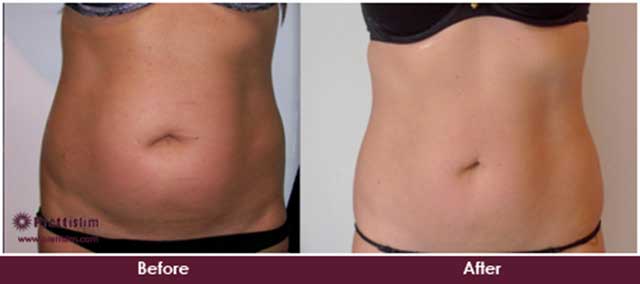 Disclaimer:* Results may vary from person to person depending upon age, sex, basal metabolic rate, medical history, family history, lifestyle and physical activity.